Giving cats and extra life
Ever heard of the expression that cats have nine lives? Together, we can give them one more. The Ten Movement is based in Cincinnati, Ohio and is funded by The Joanie Bernard Foundation. We began in 2013 with the goal to create a no-kill nation for cats.
Before then, the live-release rate (LRR) of shelter cats in Cincinnati was an unsettling 37%. That means only one out of three cats that entered a shelter would survive to be adopted. Since our efforts began, our community LRR has vastly improved and is now 96.4%.
How were we able to do that? The answer is spay and neuter. It's the simplest, most humane method for addressing feline overpopulation. Controlling overpopulation leads to fewer homeless cats and kittens, and an end to shelter overcrowding. That means life, love and a home for every cat.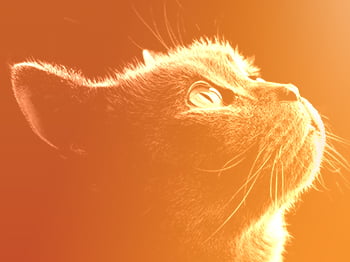 Love them? Hate them? Spay and neuter them.
Whether you love cats or not, both sides can agree: They should be spayed and neutered. Pick a side and discover how spayed and neutered cats benefit us all.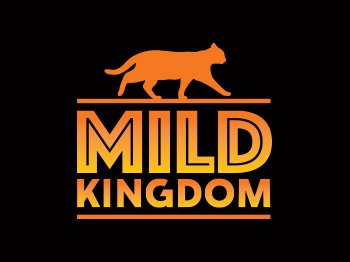 Mild Kingdom: Join the Expedition
Spaying and neutering community cats is a crucial part of the no-kill mission. Join Safari Scooter as we venture into the world of these incredible creatures. What makes them unique? Why are they important? And what can you do to help the no-kill mission in your community?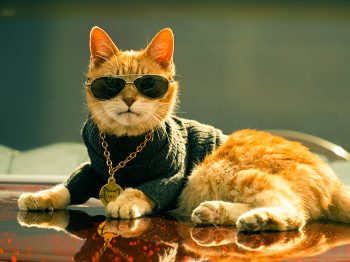 Ten's mascot, Scooter the Neutered Cat, made his debut in 2014 and instantly became a smash success. Appearing on HBO's "Real Time With Bill Maher" and Spike TV's "Funniest TV Commercials," Scooter showed the world that we can make a positive difference and create a no-kill nation without showing cats in cages with sad music.
Our movement supports a network of no-kill cat shelters and groups in Greater Cincinnati and Dayton.
UCAN (United Coalition for Animals Nonprofit Spay and Neuter Clinic) serves Greater Cincinnati and provides effective, accessible and affordable spay/neuter options.
SPCA Cincinnati promotes the humane treatment of all animals and provides animal services for residents of Hamilton County.
Cincinnati Animal CARE Humane Society offers opportunities for unwanted animals to be adopted or rescued and provides the public with information and programs for responsible pet ownership.