Giving cats an extra life in a no-kill world
Cats are 30 times more prolific than humans. Whether they're free-roaming or live indoors, cats are excellent breeders. With a gestation period of just 65 days, an intact mature female cat can produce up to three litters a year. Since maturity begins at as young as 4 months, cats are efficient kitten-makers.
Spay/neuter is the simplest, most humane method for controlling feline overpopulation because its positive effects begin at the source: unwanted litters. Fewer unwanted litters means fewer homeless cats and kittens, an end to shelter overcrowding and a natural reduction in feline overpopulation. That means life, love and a home for every cat.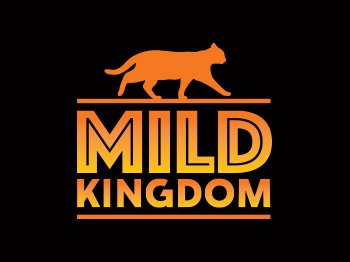 Mild Kingdom: Join the Expedition
Spaying and neutering community cats is a crucial part of the no-kill mission. Join Safari Scooter as we venture into the world of these incredible creatures. What makes them unique? Why are they important? And what can you do to help the no-kill mission in your community?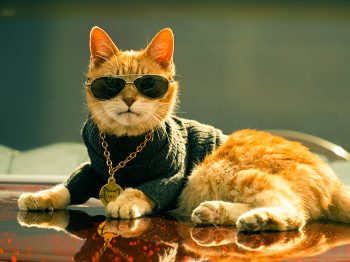 Ten's mascot, Scooter the Neutered Cat, made his debut in 2014 and instantly became a smash success. Appearing on HBO's "Real Time With Bill Maher" and Spike TV's "Funniest TV Commercials," Scooter showed the world that we can make a positive difference and create a no-kill nation without showing cats in cages with sad music.
There are many great volunteering opportunities available in Cincinnati, Dayton and Northern Kentucky. Please contact one of our partners for information.
UCAN (United Coalition for Animals Nonprofit Spay and Neuter Clinic) provides effective, accessible and affordable spay/neuter options to reduce the number of animals who are euthanized in Greater Cincinnati. To make sure everyone has access to its services, UCAN provides free transports from several locations in Ohio, Kentucky and Indiana.
OAR (Ohio Alleycat Resource) focuses exclusively on cats and operates a nonprofit high-quality, low-cost spay/neuter clinic with a licensed veterinary staff. The organization's Trap Neuter Return (TNR) program effectively addresses stray and feral cat overpopulation. OAR also has several cats up for adoption at its shelter, located in Madisonville.
SPCA Cincinnati is a community that embodies humane treatment of all animals.by being a driving force in promoting animal welfare, strengthening the human-animal bond, providing humane education and eliminating pet overpopulation.
Cincinnati Animal CARE Humane Society works to reunite lost companion pets and reduce the stray population. The organization offers opportunities for unwanted animals to be adopted or rescued, and provides the public with information and programs for responsible pet ownership.
LFAW (League for Animal Welfare) is a nonprofit organization that operates the largest adoption center and no-kill animal shelter in Cincinnati. They offer financial assistance in the form of vouchers for spay/neuter services. Visit their website to find animals up for adoption and opportunities to volunteer.
STAF (Save the Animals Foundation) is funded entirely by donations and operated by volunteers. The no-kill shelter is currently home to over 300 dogs and cats, many of whom have been abused, abandoned or literally tossed away. Volunteers provide the animals with a safe and caring environment until they are able to be placed in permanent, loving homes.
The Scratching Post is a nonprofit, no-kill shelter in Silverton, Ohio, for stray and abandoned cats. The organization's Meow Mart sells "everything for the cat and the cat lover" to help support the shelter.
Humane Society of Greater Dayton is proud to be a no-kill organization that has been serving the animals since 1902. The organization is funded solely by donations and is the only organization in Miami Valley that helps all types of animals, including cats, dogs, rabbits, farm animals, birds and more.