What is the Ten Movement?
The Ten Movement was founded in 2013 to create a 100 percent no-kill nation for cats. Most people have heard that cats have nine lives. Together, we can give them one more.
Ten is a nonprofit movement funded by The Joanie Bernard Foundation. It includes our partners: United Coalition for Animals Nonprofit Spay and Neuter Clinic (UCAN), Ohio Alleycat Resource (OAR), SPCA Cincinnati, Cincinnati Animal CARE Humane Society, Humane Society of Greater Dayton, The League for Animal Welfare (LFAW), Save the Animals Foundation (STAF) and The Scratching Post.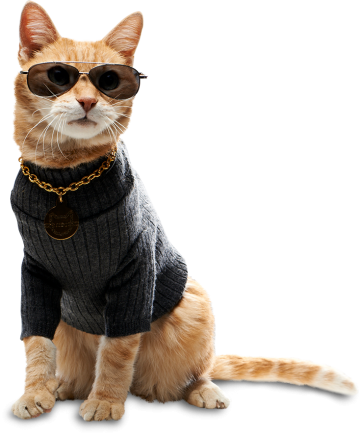 Who is Scooter the Neutered Cat?
Scooter is our Mild Kingdom safari guide and official mascot of the Ten Movement. Following a meteoric rise to fame in 2013, Scooter has remained an essential and memorable part of all our no-kill efforts.
See the no-kill progress.
In 2012, the live-release rate (LRR) of shelter cats in Cincinnati was an unsettling 37 percent. That means only one out of three cats that entered a shelter would survive to adoption. Since then, we've seen the live-release rate continue to grow thanks to our partners and friends in Cincinnati, Dayton and Northern Kentucky.