Just like spay/neuter, adoption is key to creating a no-kill cat nation. Adoption gives homeless cats the life, home and love they seek. Every cat adopted helps free valuable space in rapidly filling no-kill shelters, giving more lost feline souls the chance to be found. Check our listings for shelters in your area.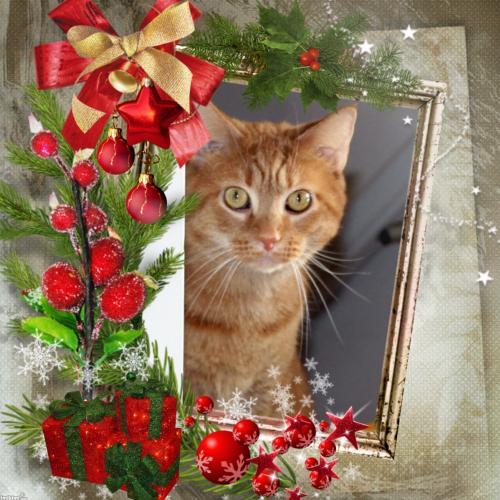 Adult | Domestic Short Hair (Orange) | Female
Maybe is a gorgeous orange female tabby, around 3 years old with the softest fur and a pleasant "meow". She's talkative and very interactive, and has a whole lotta love to give! (Maybe to YOU?) She was found wandering near some UC campus apartments, assumed to be male (because most orange tabbies are), but large enough that "maybe" she was female and pregnant . . . and she was. Maybe's kittens were adopted out, and she's been patiently biding her time awaiting a home of her own. Maybe is very affectionate, wanting to be with you and close to you—even patting your hand or your leg to remind you that she's there and wants to be petted and loved. She arches her whole body into your hand when you pet her! She's been spayed, vaccinated, combo-tested - negative - for feline leukemia (FeLV) & FIV, de-wormed & de-flead, and micro-chipped. The adoption fee is $50.00. If interested in adopting, please fill out our application at http://www.purrfectfriendscatrescue.org/adoptform. 10/25/17 12:34 PM
Learn more about me
Your Adoption Day
On your adoption day, arrive at the shelter with an acceptable method of payment for your new feline friend's fee, any necessary adoption forms and a carrier. Of course, by then you'll have already read
how to prepare for cat adoption
as well as
what to expect in the first 30 days
. So let us be the first to say congratulations!