Just like spay/neuter, adoption is key to creating a no-kill cat nation. Adoption gives homeless cats the life, home and love they seek. Every cat adopted helps free valuable space in rapidly filling no-kill shelters, giving more lost feline souls the chance to be found.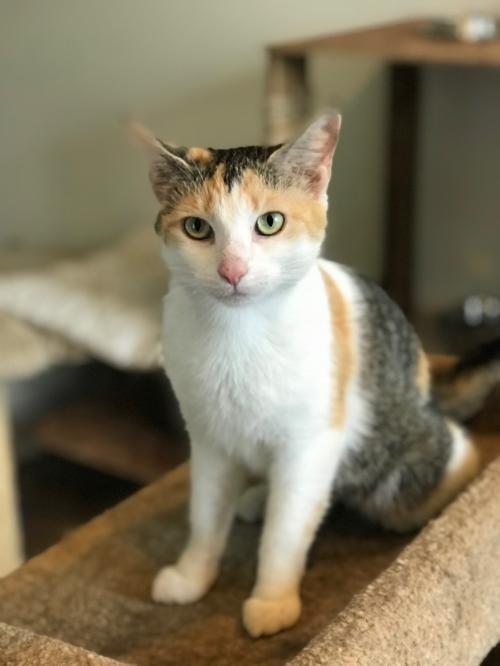 Young | Calico & Domestic Short Hair | Female
Mischief has 5 kittens born March 3, 2018....she was in a home where the family just let her have litter after litter. Thankfully someone stepped up and took her and her kittens in.
We have the family now and they are lovely. Mischief was likely born spring of 2015.
She is a very sweet momma cat of the Gods of Trickery litter, she adores being petted and loved on. Mischief has been an excellent momma but is ready for some time away from her babies to find herself again. She was a little underweight because she always made sure the babies have enough food to eat and eats last. She is polite! She know is at a good weight and wants a home of her own!
Her babies are Eris, Discordia, Loki, Mercury, and Laverna. The gods of Trickery!! All have been adopted and now it is her turn.
Learn more about me
Your Adoption Day
On your adoption day, arrive at the shelter with an acceptable method of payment for your new feline friend's fee, any necessary adoption forms and a carrier. Of course, by then you'll have already read
how to prepare for cat adoption
as well as
what to expect in the first 30 days
. So let us be the first to say congratulations!